Are you puzzled with your chemistry homework? Need help?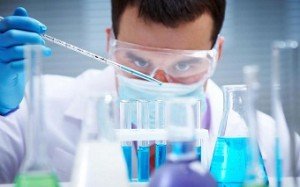 Do you want to submit your chemistry homework in time whereas your homework is still not finished? Do you want to secure good grade in chemistry project but you are not sure about the quality of the assignment you have completed? In all these critical situations we can help you best with our online chemistry homework help, where you will be facilitated with our expert tutors' assistance and support for due completion of your chemistry assignment.
All our online academic help supports are 100% original and are offered with excellent turnaround time. Our tutors are mostly available online, and students may communicate to them at ease by using virtual communication platform like Skype, email, telephone calling, or by using the live chat facility on our website. Once you have decided to hire our chemistry homework help and support service you need to mail us your assignment soft copy and we will take rest of the responsibility to complete your assignment in time, regardless it is a simple on or something complicated.
We do not end our responsibility once the assignment is solved at delivered at your mail ID. We take sincere and honest effort in facilitating students with chemistry homework help as and when required. We not only solve a chemistry assignment, we offer and explain the solution in a way that inspires the student to take initiative to complete next chemistry assignment on their own. In case post-delivery you feel that the assignment solution needs some clarification, you may contact us and we will happily take care of your assignment to complete it.
Chemistry Homework Help
All our chemistry homework help services are plagiarism free and specially tailor made for your best help in upcoming exam. For all sorts of study support simply mail us today! We will offer you best quality academic help at most reasonable price.
The process to avail online chemistry homework help is very simple. Simply email us at info@homework1.com or register for a free account and upload your homework on your account. We will quickly evaluate your homework assignment and send a quote.