Financial Control
Immediately related to planning function is control function. Successful administration of financial plan depends, to a large extent, upon suitably designed control system and control measures, Proper control is facilitated by checking he actual performance against the planned. There are two steps in controlling.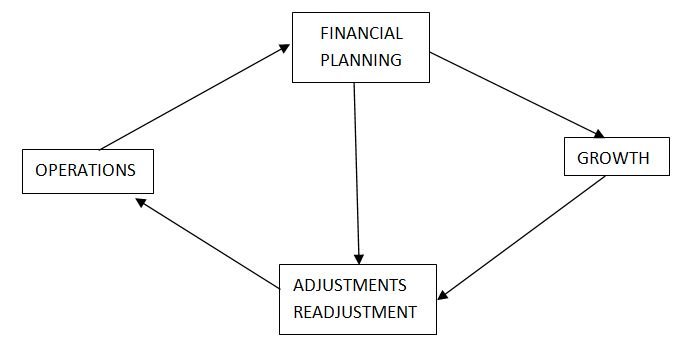 (i) Developing standards of performance; and
(ii) Comparing actual performance with these standards.
Standards of performance serve as a basis of the replanning process. Developing standards requires high degree of skill and use of sophisticated forecasting techniques. Comparison of actual with planned performance points out usual as also unusual (too wide) variations, 'Too wide' variation studied in detail for identifying responsible factors. After identifying responsible factors. either readjustment of performance is done or plans are revised.
Financial manager must establish a system of report for proper control. According to Fred Weston a system control involves functions like (i) obtaining information. (ii) recording information, (iii) storing information. (v) information analysis and (vi) the use of information. These sub functions of financial controller performed to meet the objective of control i.e. to alter and improve the operations of the enterprise. The function of financial control should be continuously performed because the environment under which the firm is working is constantly changing, Generally, the function of financial control is considered to be the responsibility of the controller (if there is such an office in the firm) or the accountant, However, in practice, the control function is carried out under the supervision and direction of financial manage. even if there is controller or accountant.