Organizational Behaviour Homework Help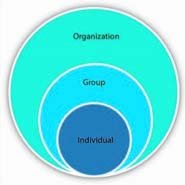 Organizational behaviour is the study of behavioural dynamics with an organization. It is an inclusive discipline that comprises of studies relating to sociology, psychology, sociology, and management. The study of the subject dates back to the days of Plato the Greek philosopher who wrote to some extent about concepts like leadership, motivation etc. In continuance to the concepts laid down by Plato Aristotle talked about these topics like persuasive communication. Organizational behavior is a vibrant field of research it is a part of extensive study in management education. Business management is considered incomplete without the study of organizational behavior. Some other subjects have entered the prism of organizational behavior studies, Anthropology being one of them. Concepts like organizational change and culture are based on the study of anthropology particularly social anthropology. Homework1 brings you assistance with this subject in the form of organizational behaviour homework help and tutoring.
The pioneer to the study of organizational behavior is the experiments conducted by Elton Mayo. Mayo conducted the hawthorn studies to determine the factors that lead to organizational efficiency. In the present times computer simulation is latest technique used in the organizational studies.
Organizational Behaviour assignment help
Homework1 offers expert and dedicated online organizational behaviour homework help and assignment help service for students willing to hire this external service for due completion of their academic assignment. While excellent quality and latest updates are used in the study support service, the company takes best care for timely delivery of the assignments. The study support services are available any time, and the entire process of hiring is done under simple workflow. Students need to upload their assignment and after reviewing, Homework1 conveys the students the cost of the proposed job. Once the payment formality gets completed, the job gets done by one of the best tutors available.
Organizational behaviour homework help service by Homework1 is a specialized online study support help for students and only qualified subject matter expert tutors take active part is execution of these study assignments. Uncompromised authenticity and accuracy are maintained while doing the tasks so that students can expect best grade after submission of the same. Besides timely completion of homework, the student-friendly study-help provider offers online solution explaining service for students as an extra support for Organizational Behavior subject preparation. This study support service is available round the clock, and all homework tasks undertaken by Homework1 tutors are best quality and originality certified.